an interactive performance with guided conversations on how to support those experiencing profound grief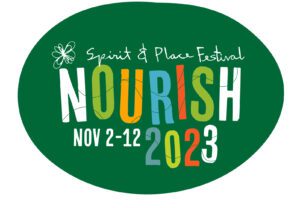 Many of us don't know what to say or do when a loved one experiences profound grief. Through live theatrical enactments of various scenarios, audiences are invited to practice reacting to loss and supporting those they love.
Our brains are wired for survival, not loss, creating significant challenges in the aftermath of profound grief. FACING GRIEF, a presentation of The Sapphire Theatre's award-winning PICTURE THIS® applied theatre programming, engages improvisational actors to act out brief scenarios. Staying in character, they "break the fourth wall" for an interactive talk back with the audience at the crisis point of each scene. Society and the community can do better for those who are hurting. Theatre can help show the way by allowing participants to practice how to have hard conversations, hold space, and listen. Musicians, interfaith ministers, educators, counselors and other subject matter experts will help facilitate this event.
Audience Note: This program is focused on people who are seeking to better support loved ones experiencing profound bereavement. However, those currently grieving are welcome to attend – care is being shown to create an emotionally safe space. Disabilities accommodated upon advance request.
Schedule of FREE Performances with EVENTBRITE LINKS:
For MORE INFO: 317-966-7529; [email protected].
The Sapphire Theatre Company developed FACING GRIEF in partnership with subject matter experts, including:
This collaborative endeavor debuts as part of the Spirit & Place Festival, a multi-day festival of events independently created and hosted by the community and supported by the Spirit & Place organization, which is housed in the IU School of Liberal Arts at IUPUI. The year's festival is from Nov. 2-12, 2023 and explores the theme of NOURISH. For more information about the Spirit & Place Festival, visit spiritandplace.org.